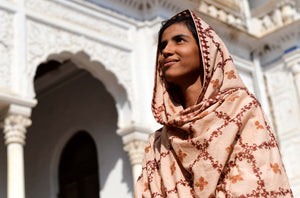 (PRONOUNCED EE-BOO in the Malay language of Indonesia)
AN IBU IS A WOMAN OF RESPECT
We are a global movement providing the means and the marketplace for women to rise, through the art of their hands, into financial self-sufficiency. In collaboration with our artisan partners we bring you bold, elegant, powerful handmade luxury. When you shop or donate to Ibu, you support women in real and life-changing ways.
∽
Join the Movement. Wear the Change.
Ibu Marketplace
Offering artisanal goods crafted by women in over 40 countries, our marketplace is our most effective tool to elevate women out of poverty and into a position of individual sovereignty.
Shop Now
Artisan Support
Ibu capacity-building grants provide funds for training, workspace + equipment, and disaster relief to women artisans worldwide.
Learn More

Exclusively ours
The Ibu Collection
Designed in the Ibu Studio together with expert craftswomen around the world.
Shop Ibu Collection
Ibu for
schumacher
Created in collaboration with artisans in the Kyrgz Republic, Kyrgyzstan Wool Silk Panel in oyster and natural reflects Central Asia's extraordinary, centuries-old textile tradition. Inspired by coverings that the nomadic Kyrgyz used for yurts, this exquisite design is made of felted wool that is appliquéd to delicate, translucent silk. With its marvelous, geometric pattern and luxurious hand, this is an opulent and truly one-of-a-kind design. 
Schumacher products are sold to the trade and can be purchased online or through their network of showrooms and authorized agents. Proceeds from the sale of this fabric contribute to the Ibu Movement, supporting our artisan partners around the globe in achieving the dignity and independence of financial stability.
Shop Ibu for Schumacher
Artisan Partners
A small team in Charleston, South Carolina, Ibu collaborates with over 100 women's groups in 40 countries, providing living wages, and because of that, also self-respect, a voice in their communities, and food for their families.
Their Stories
Sustainable Design
We intentionally collaborate with artisans using natural materials and techniques that honor and transform the earth's gifts into handmade garments, jewelry, and accessories. These beautiful creations are intended to become a well-loved addition to your collection.
Learn More
IBU ALLIES
Women around the world support one another via the Ibu Movement. Our Allies number 50,000+ including artisans, ambassadors, and clients like you. Women of respect have stepped forward gracefully to give support and advocacy, and elevate the brave, fearless Ibu of the world, rising up everywhere.
Meet our Allies
The work that Ibu does for women artisans and their families, for the environment, and to develop and enhance an appreciation of the handmade—as well as an appreciation of the richness of cultural diversity and artistic expression—is truly magnificent. I love that I have the craftsmanship of women from all over the world in my home, and that I feel gratitude and a connection and concern for them.

Elizabeth

Ibu Customer
This is a magical project, which is changing lives of women all over the world... it is all about Heart. I love everything about it, and I am honored to be a part of it.

Ali MacGraw

Actress, Activist, Author + Distinguished Ibu Designer
My greatest wish is for [women artisans] to know what JOY their beautiful designs, creations, and craftsmanship bring to other women all over the world.... I want them to know that their voices are being celebrated and their stories ARE being heard and cherished through their designs, hard work, and collaboration with Ibu!

Alyson Cambridge

Celebrated Soprano
Ibu is a project of the heart, founded in 2014, bringing together two things I care about deeply: putting money in the hands of women, and preserving women's rich languages of craft.

Susan Hull Walker

Ibu Founder and Creative Director
The women artisans here in Pakistan feel a connection to the Ibu customers; and the craft has been an invisible bridge between the two worlds which are not really that different as far as women are concerned.

Samina Mahmud

Sheworks Founder, Pakistan
This is what I have been praying for for so long. Someone to guide us, consult with us, to help us know what to do next and how; to be with us somehow. Thank you.

Chantha Nguon

Mekong Blue Founder, Cambodia
CHARLESTON FLAGSHIP
The Ibu Experience
Our Lower King Street showroom, creative studio and rooftop terrace are available to groups for behind-the-scenes experiences. Enjoy a light reception, learn about the mission of Ibu's marketplace and business development grants, and shop Ibu's current collections with the assistance of our experienced staff. Receive a 15% discount on day-of purchases.
Book Your Visit